Houston welcomed me back quite graciously two weeks ago. I made the move from New Orleans back to Texas for the summer a couple of Sundays ago, and I got a quick start to my two month stay with a happy reunion with a friend from our Birthright trip to Israel. She was in from D.C. for a business trip, and we managed to squeeze in a fun evening of authentic Tex-Mex at
Escalantes
, a quick trip to
Anthropologie
(where I love everything but can afford nothing), and my first trip to
Sprinkles
. It turns out
my friend Jaclyn also blogs
, so the evening was well documented (and, as you may have noticed, I'm not great about doing so, so this is a special treat).
Delicious margaritas at Escalante's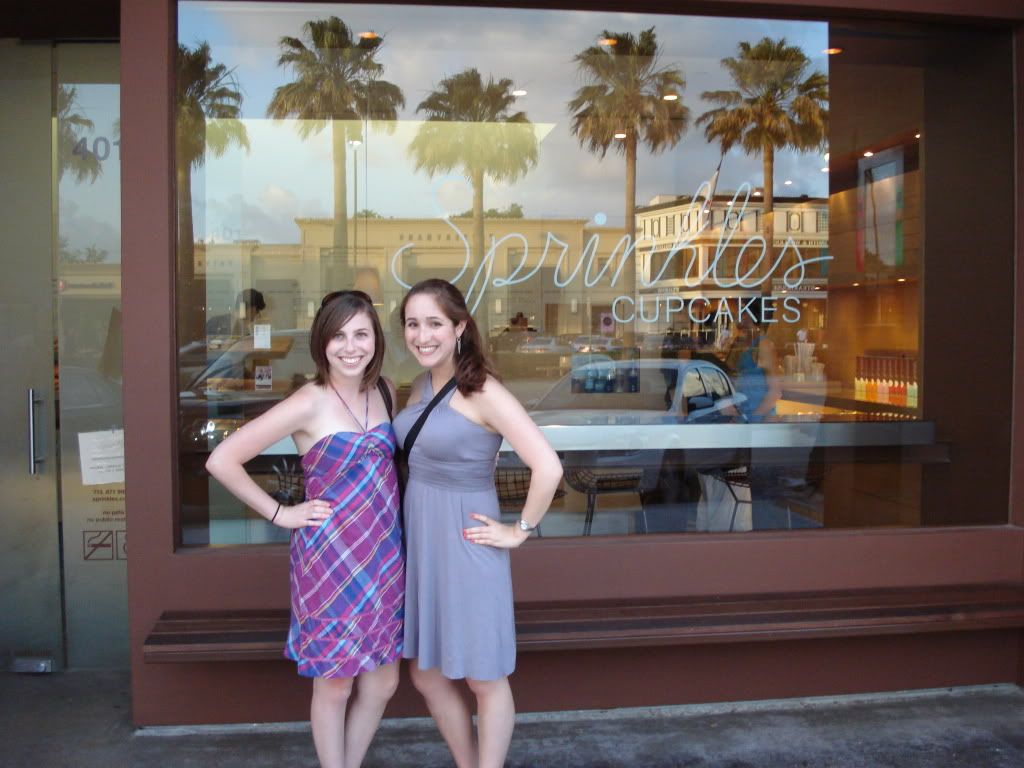 Us in front of Sprinkles Cupcakes in Highland Village (that's me on the left!)
My seriously good Red Velvet cupcake with a cute, branded bamboo fork. (I have since been back and even received a free dark chocolate cupcake because I followed @sprinkles on Twitter!)
Since my move back (it'll be two weeks tomorrow), I've acquired a
very
part time job as a catering hostess, worked on getting my new shop up and running (official launch coming very soon!), and went to BINGO in the Heights with some friends (unfortunately, we didn't win... and momma really needed new tires, so a fat $600 in prizes would've helped!).